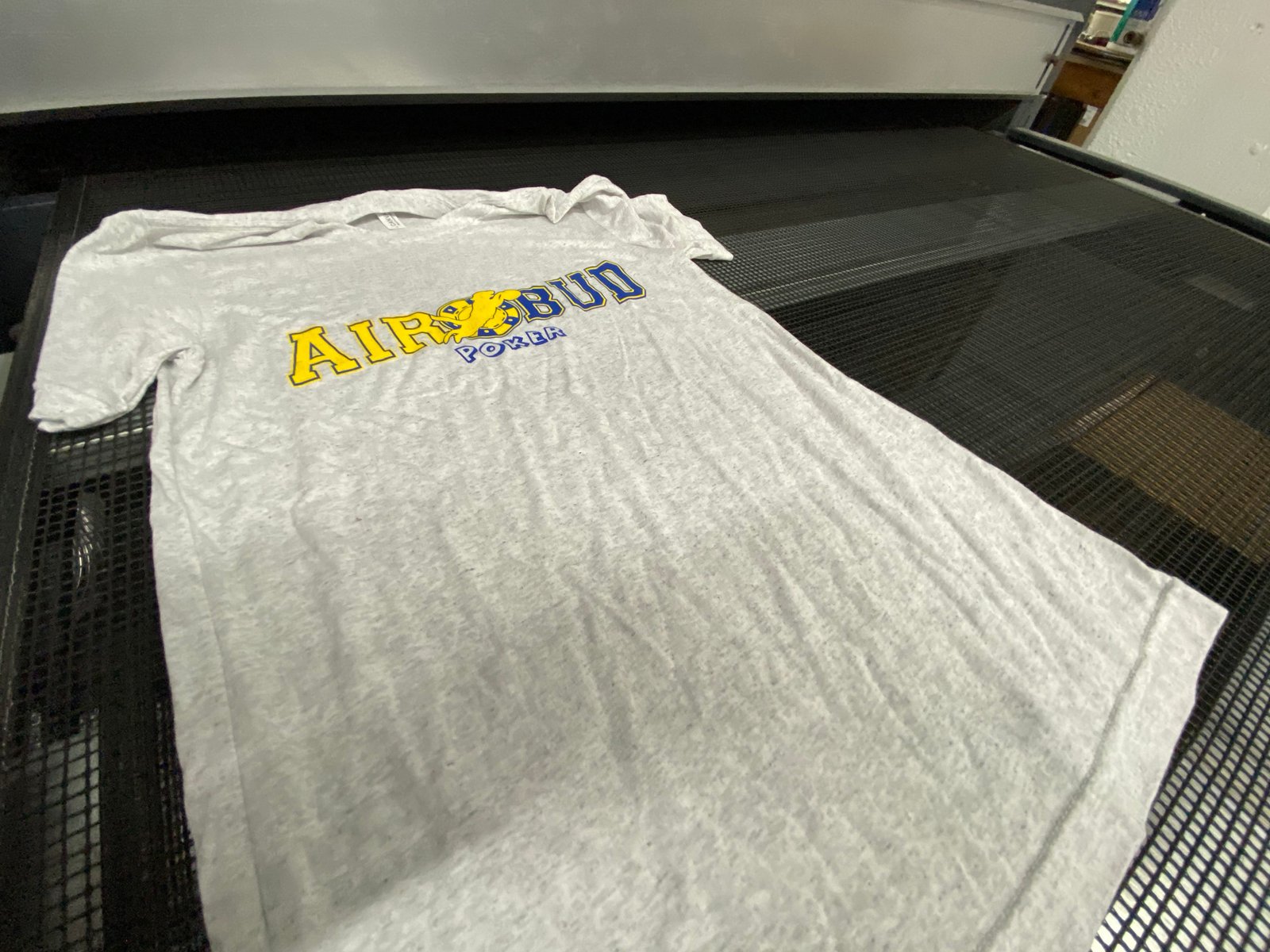 WHAT IS SCREEN PRINTING AND HOW DOES IT WORK?
Screen printing is a printing method where ink is pushed through a woven screen (also called mesh stencil) onto fabric. The ink doesn't soak into the fabric, but lays on top of the product.
With screen printing, a special screen has to be made for each element of your design. Once that's done, the colors and elements of the design are applied layer by layer onto the garment. The more layers your design has, the longer it'll take to print it and the thicker the design will feel on the product.
The long setup time is why screen printing is primarily used to print items in bulk. It's not cost-effective to print only a t-shirt or two if it's taken hours to create the stencils for your design.
WHAT TYPE OF DESIGNS WORK BEST WITH SCREEN PRINTING?
Screen printing works best for solid graphics without small details. This basic typography, geometric designs, symbols, and shapes. That's because making stencils for intricate designs is time-consuming and it's difficult to get the details right during the printing process.
Since each color is applied separately, screen printing is also mostly used for designs with few colors. Print providers often limit how many colors you can have in your design, and usually no more than 6 are allowed.